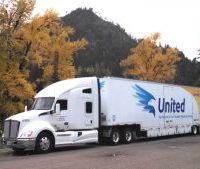 Tips For Booking A Birmingham, AL, Moving Company
There are two types of residential moves that people throughout Birmingham, AL may have to plan. The most common type of move is one that is planned in advance, and the person has the time to review the different options in moving companies and choose the best service possible.
The other option is a last-minute type of move. This can happen due to a change in careers or employers, a disaster or emergency situation in the current residence, or an unexpected life event that necessitates a move. Even if there is little time to find a moving company, doing at least a bit of basic online research can help avoid a negative experience with poor quality movers.
Book as Far Ahead as Possible
As soon as you are aware of the dates for your move, start researching the possible moving companies in your area. There are peak times of the year for any moving company, and these are the summer months from May through to the end of August, and on weekends throughout the year. Long weekends tend to be popular times for both local and long distance moves.
Booking ahead, even a few months ahead, ensures you can book the moving company offering the best services and the best prices.
Avoid the Cheap Price Trap
The best moving companies are competitively priced, with some offering different services or even promotions or discounts for specific types of moves. An extremely low price as a quote for a move, either local or long distance, is usually a sign of an inexperienced moving company or a mover that is cutting corners.
Paying the lowest price may result in the lowest quality of service and support. Before booking any Birmingham, AL mover on price alone, be sure to check their reviews and feedback on independent rating sites. Instead, choose the movers with consistently positive feedback and top rating scores.